Online conference "What should your Achive Book look like" – October 20 – free access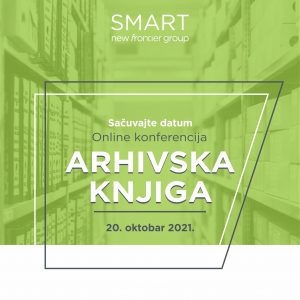 The current question is what the Archive Book should look like in order to comply with the Law on Archival Construction and Archival Activity. The information you can find online today is not uniform and consensual and only adds to the confusion of whether you are acting under the Law or not.
To resolve all dilemmas, we invite you to a free online conference
WHAT YOUR ARCHIVE BOOK SHOULD LOOK LIKE
October 20th, 2021.
10 a.m. to 11 p.m.
Guest lecturer: Milena Popović Subić, Archival Advisor on Registry Business Affairs and Head of the Archive`s Registry Affairs Group.
Our guest lecturer, Mrs. Milena Popović Subić from the Archives of Vojvodina, will give you answers to your questions and introduce you to applicable laws and accompanying regulations important to your business.
Join us and find out everything you need to do business in accordance with the Law
Register now
See you soon