Power Friday 2022 in honor of the Power Platform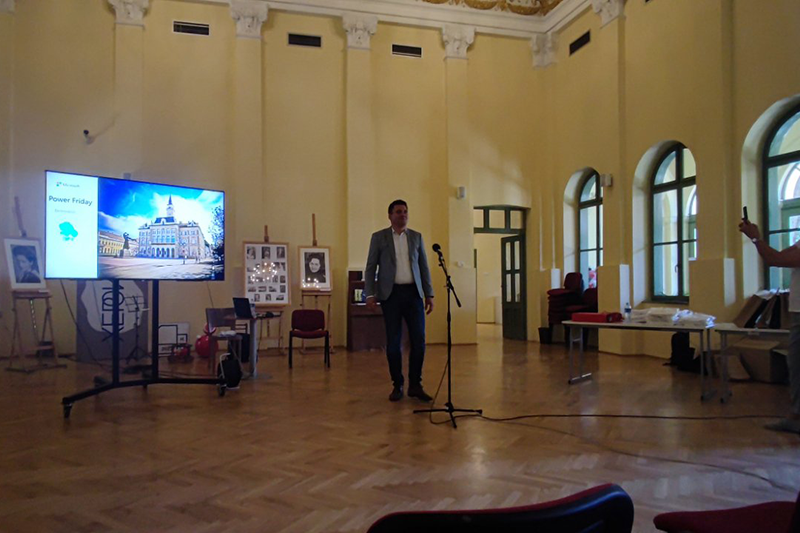 An event dedicated to the Power Platform – Power Friday was held on June 3 at the Eđšeg Cultural Station in Novi Sad. Power Friday 2022 is a conference that is completely dedicated to the Power Platform and allows you to connect and socialize with people who work or use the Power Platform, which was also the reason why we attended it.
The user group VojITPro – Vojvodina IT Pro organized this event in cooperation with Comtrade System Integrator, Prodayna and Smart School New, in order to bring together all people involved in Power technology. The keynote session was given by Mr. Milan Gospić, Country Manager, Microsoft.
Interesting lectures were organized on the following topics:
PowerApps and Computer Vision

Product catalog generator application – Power Apps, Power Automate, SharePoint and Azure function working together

PowerHiring

PowerApps + SVG = magic
In addition to exceptional socializing with like-minded people and exchanging work experiences, we also heard a lot of news that work on the Power platform brings.